Trusted for generations
With over 80 years of expertise, we create some of the world's most trusted dairy products.
Natural, creamy flavour
Milk from pasture-raised cows gives our butter a rich golden colour and a characteristic, creamy butter flavour
Unique process
Our butter is made using the traditional Fritz Churn method, giving our butter a unique rich creamy flavour and smooth mouthfeel.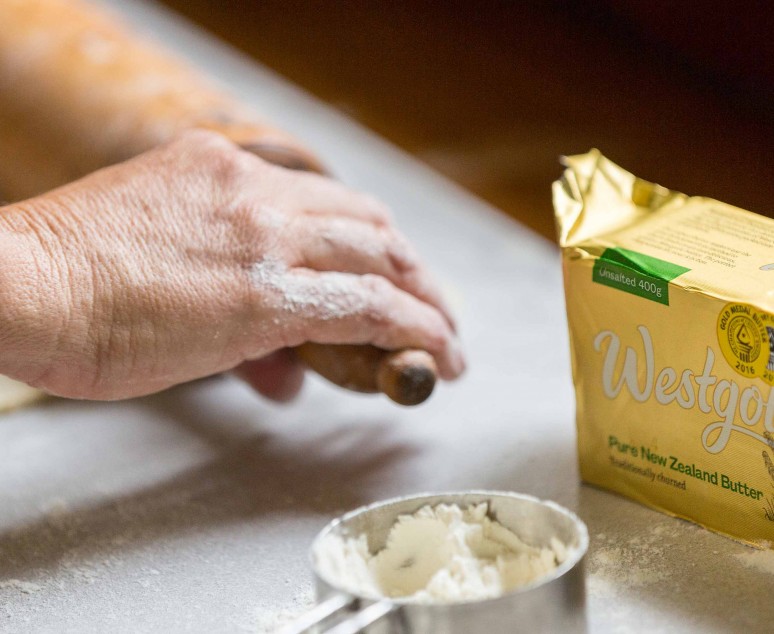 Westgold Butter
Our delicious, high-quality products are crafted from milk from healthy cows on lush pasture. This, combined with our beautiful West Coast landscape, where fertile soils and high levels of rainfall and sunshine are abundant, make for one of the best dairy farming environments in the world.
Visit the Westgold website
Butter
Westgold Butter
Crafted on New Zealand's West Coast, loved around the world. Westgold butter is traditionally churned from fresh cream using the time-honoured Fritz Churn method resulting in a rich flavour and creamier texture.
Packaging options
---
Westgold Butter is available
in 250g and 400g retail formats
in both Salted and
Unsalted variants.



Butter
Contract Butter
Our advanced packing systems enable us to produce a variety of sizes in your brand.

Packaging options
---
We currently produce
any of the following
butter pat sizes:

180g, 227g, 200g, 250g,
400g, 454g, 500g, 1kg,
5kg and 25kg retail formats
Salted & Unsalted.