Natural dairy flavour
Our delicious, high quality products are made with milk from healthy cows on lush pasture.
Consistent quality
Our commitment to quality and consistency ensures reliability of supply without variation in the end product.
Established expertise
Our products have been trusted by consumers around the globe for generations.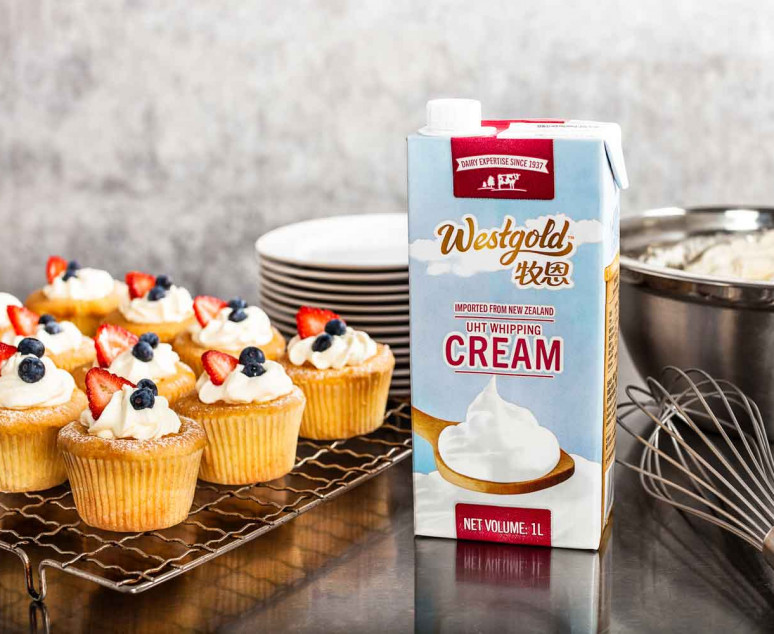 Westgold UHT Cream is processed in our state-of-the-art Tetra Pak facility in Rolleston.

Using single-step indirect heating technology to produce a long shelf-life, Westgold UHT Cream is suitable for a wide range of product applications from decorating cakes to adding into soups and other savoury dishes.
Cream

Our Westgold UHT Cream is deal for whipping,
cooking and baking.

Packaging Options
---
Available in 1L Tetra Brik