New Zealand's Best Butter comes from Hokitika
Westgold Salted Butter, produced at Hokitika on the West Coast, took out the title for champion overall butter at the prestigious New Zealand Champions of Cheese awards held in Hamilton earlier this week.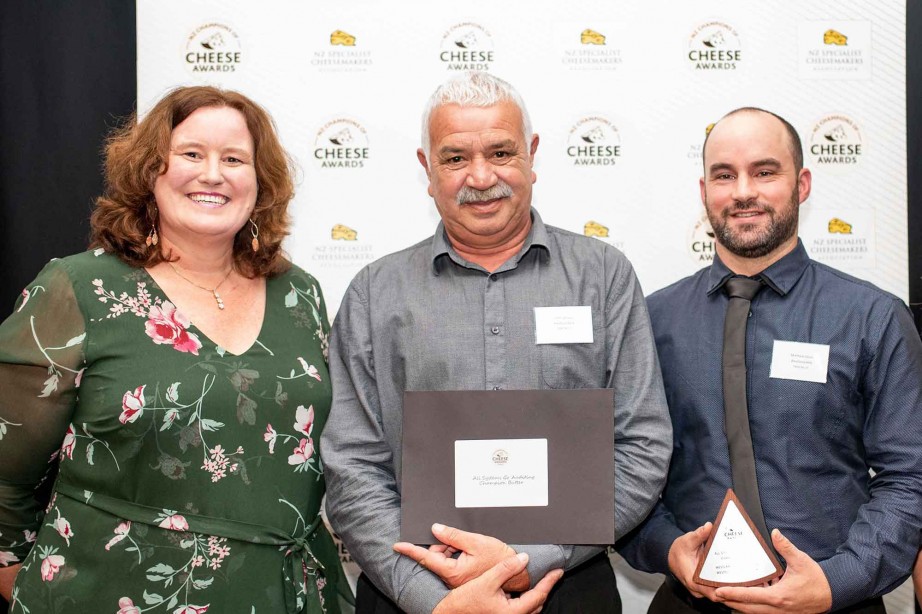 Pictured from left to right: Valerie Adams (All Systems Go Auditing), John Wilson and Matt Olson (Cream Products Supervisors, Westland Milk Products).
Both salted and unsalted Westgold variants won Gold Medals, but it was the very popular Westgold Salted that reigned supreme over all other butter entries. Judges commented on the butter's creamy, smooth texture, well balanced flavour and aroma.
Both butters also achieved gold in previous years' competitions, since being launched onto the New Zealand retail market in 2016. It is the second time that a Westgold butter has received the supreme champion award.

Westgold butter has been sold throughout the world by Westland Milk Products for more than 15 years. However, until 2016, it was only sold in New Zealand as a bulk product for use as an ingredient by bakeries and other large scale food producers.
Kiwi consumers quickly took the rich, creamy "every day gourmet" butter to heart, with sales rising rapidly. Westgold now outsells all other premium-range butters in New Zealand supermarkets, with unit sales totaling all of their volume combined.
"The best butter starts with the best cream, and our farmers have a higher percentage of Jersey breeding in their herds, known for producing high quality cream," says Westland Chief Executive Toni Brendish. "This quality is further enhanced by the fact that most of our West Coast dairy farmers have almost entirely pasture-based systems. That natural grass diet gives our cream its flavour and rich yellow colour."
Westgold also benefits from a long tradition of making butter on the West Coast, dating back to 1893. The process at Westland's Hokitika factory has been refined over generations to become both an art and a science. Using time-honoured processes, based on traditional batch churning, Westgold's butter-makers use only fresh cream (and a little salt for the salted product) to create butters that have now twice been recognised as New Zealand's best.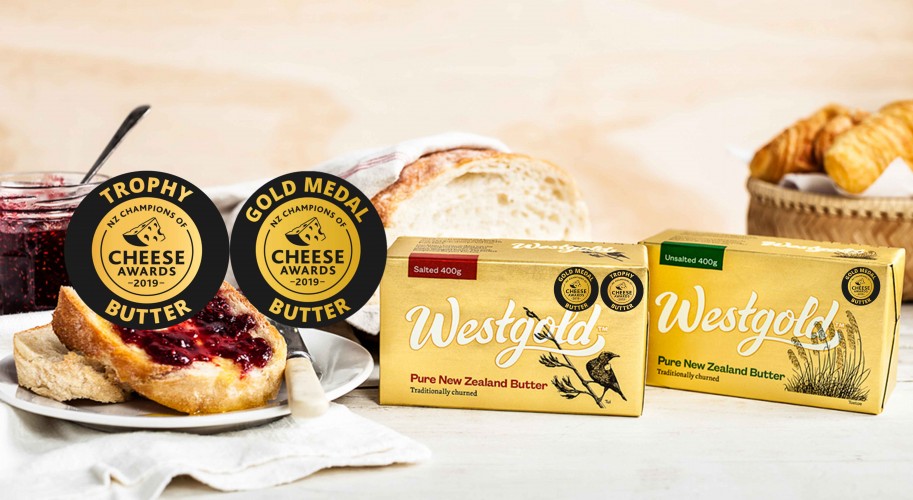 To find out more about Westgold visit the website.
ENDS
For further inquiries contact:
Steve Attwood – Communications Manager
DDI: 03 – 943 0580
C: 027 419 1080
E: [email protected]